Remains and the history of the Wall at original historic sites and the city highlights
An ideal bike tour for all with an interest in the history of the Wall and the capital's iconic sights
Our Wall & Highlights bike tour is in two parts, which deals in Berlin together. The first part with the Cold War and the Wall´s history. In the second part, we explore the places and sights you absolutely must see.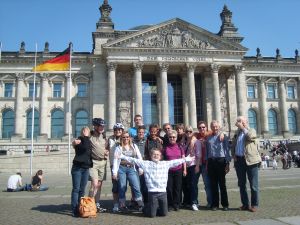 In the Bernauer Street, the house edge is the direct limit between East and West. This led to dramatic scenes with screen jumps and fleeing the border guards. Later came the construction of an escape tunnel. With plenty of pictures, we tell the history of the Church of Reconciliation, which was blown up in the eighties. In the Wall Memorial, we visit the original wall remains. Here we get an idea of the construction of the so-called "anti-fascist protective wall".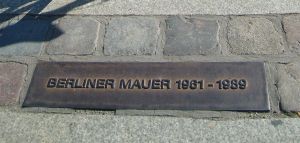 Now we take our bikes in the former Jewish quarter. We explore small alleys and non-refurbished and renovated couryards.
Our bike ride Berlin Wall & Highlights now leads right into the government area. Lake shores of the River Spree, the strip of the Federal and the Reichstag await us.
The Brandenburg Gate, the Holocaust memorial with the so-called Hitler-bunker and the Museum Island are the following major Hihglights of our Berlin bike Tour, before returning to our starting point.
A really impressive tour