Prussia's classics, Berlin's City Palace, the Brandenburg Gate and a lot more...
Walking tour through the heart of old City including many of the highlights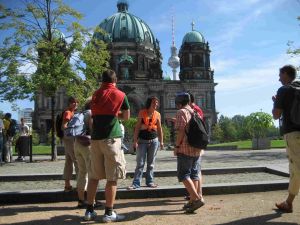 Berlin's past, present and future are reflected in this area like nowhere else.
We admire Prussia's greatness and discover famous hidden backyards in the former Jewish quarter of the city.
The recently built Regierungsviertel is impressive in its vastness and transparency and we look at it from a different angle.
Here we can feel the beginning of a new era. We are able to sense the city's departure into a new time.
This Berlin city tour comprises in a casual way everything a visitor should see.
Let's go...