A bus tour of the German capital. Excitement included.
We are proud to offer you an exciting tour that allows you to discover the big city on a comfortable bus journey
Need an experienced guide? That's no problem, we can help you out. And a tour bus? We can fix that, too. Just write us, we're happy to help.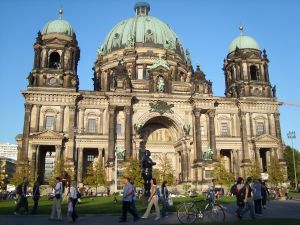 Our Bus Tour Berlin is unchallenged for weaving the city's history with urban development projects and future plans and visions.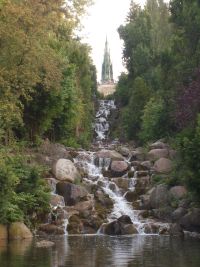 Discovering the city on a Travelxsite Bus Tour means you will get Berlin's classic highlights and main attractions, as well as all the typical working-class neighbourhoods, the most popular quarters, city parks and a wealthy waterfront.
Berlin is extremely diverse and we like you to enjoy its diversity on our Bus Tour of Berlin.
Have you got something particular in mind for your own Bus Tour - maybe you want to get to know Berlin's political side, discover the working class neighbourhoods, or you like to see the hippest spots in town, you're always welcome to make your own suggestions. Just get in touch and ask for information on your options!
Here's a selection of the classic sights and attractions, and the lesser known places you might want to discover on a bus tour with Travelxsite.
Discover Berlin's classic or alternative side
Classic sights and attractions
Government Quarter & Reichstag Building
Brandenburg Gate, Bellevue Palace & Victory Column
Kurfürstendamm
Potsdamer Platz & Checkpoint Charlie
Unter den Linden, Gendarmenmarkt and Red City Hall
Jewish Quarter & Hackesche Höfe
Alternative sights and attractions
Wall Memorial Site Bernauer Straße
Alternative Kreuzberg/Multicultural Berlin
Embassy Quarter & Bendlerblock
Pre-war Buildings & Kreuzberg Waterfall
Stalinallee, East-Side-Gallery & Stasi-Headquarters
Stralau Peninsula & Soviet War Memorial